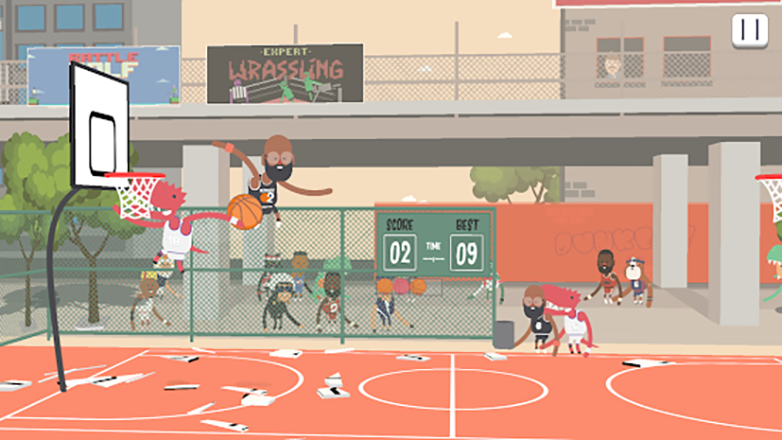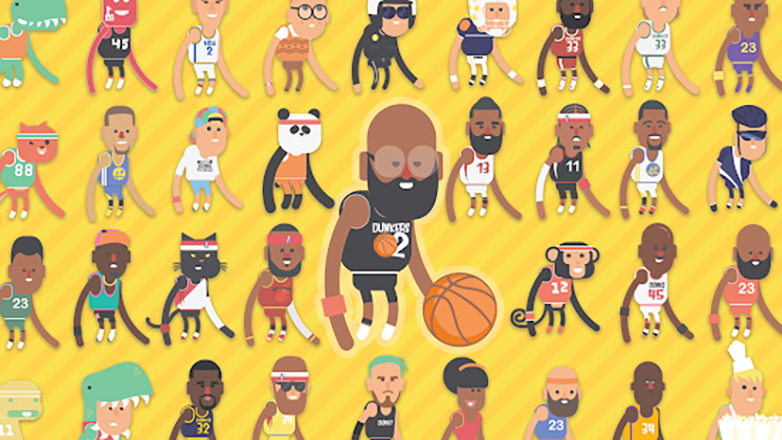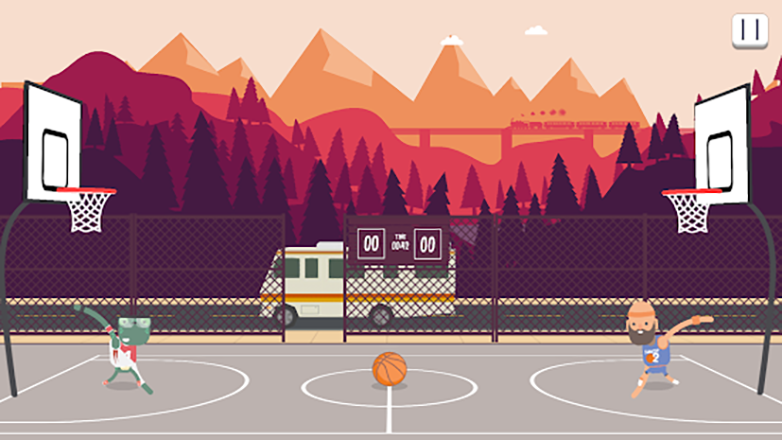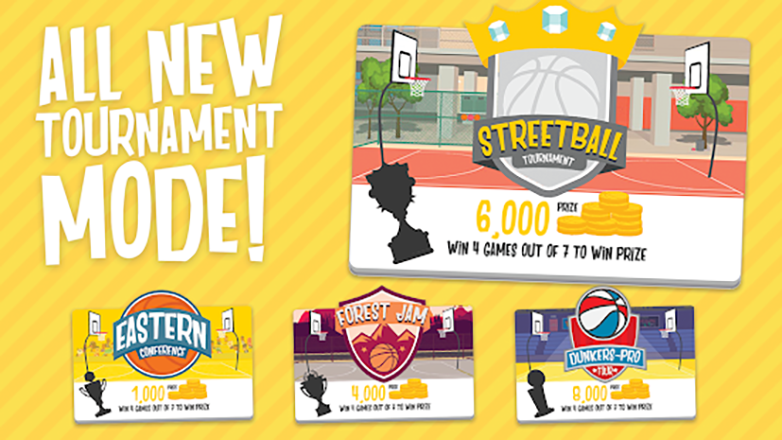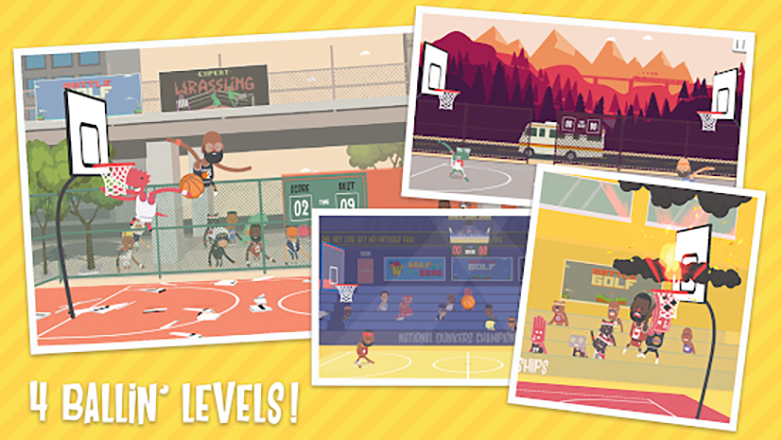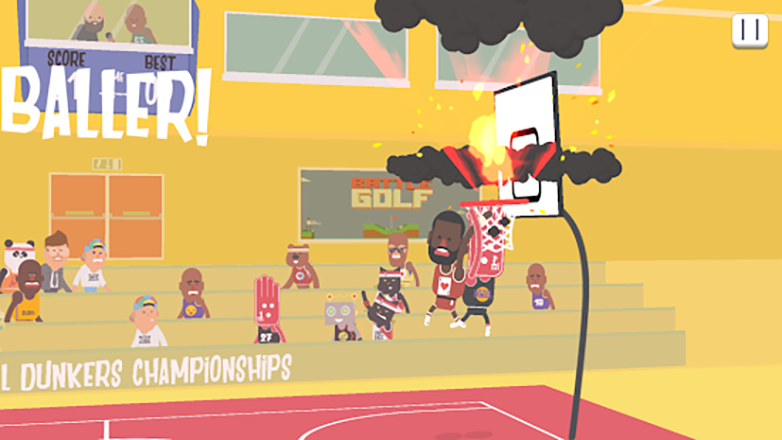 It's time to hang with the Dunkers again and slam some dunks!
It's 1 on 1 basketball madness! Steal the ball from your opponent and smash the backboard with an epic slam dunk!
4 different courts to play on.
Lots of different balls and shirt designs.
Play single player or vs a friend on the same device.
Get a new high score in Arcade Mode.
Play against the clock in a Quick Game.
4 different tournaments to win in Tournament Mode.